You think my
pictures from
Sella Pass
were cool?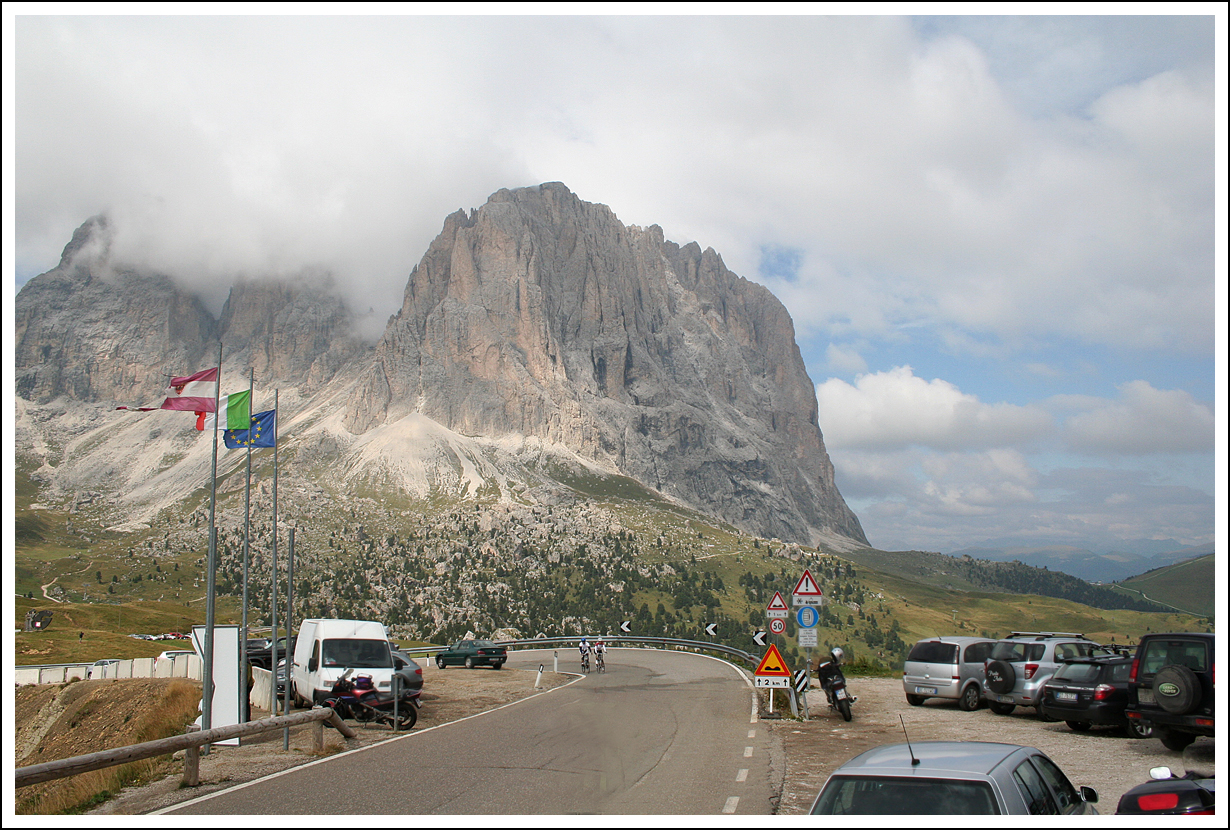 They were good. But check out
this panorama
someone else posted.
But make sure you come back. Because there's a video you may want to see.
It's sort of long even though I edited it way down from 19+ minutes, but worth watching. Especially the first half when we are at Sella Pass.
The scenery was quite dramatic, to say the least. And the roads were fun. They would have been more fun had the place not been so crowded. But it's a popular attraction for mountain climbers, hikers, paragliders, drivers, and general sightseers as well as motorcyclists. Imagine it during peak season.
Let me know what you think.