It's been a really noisy summer in these here parts. Thanks to a whole bunch of cicadas.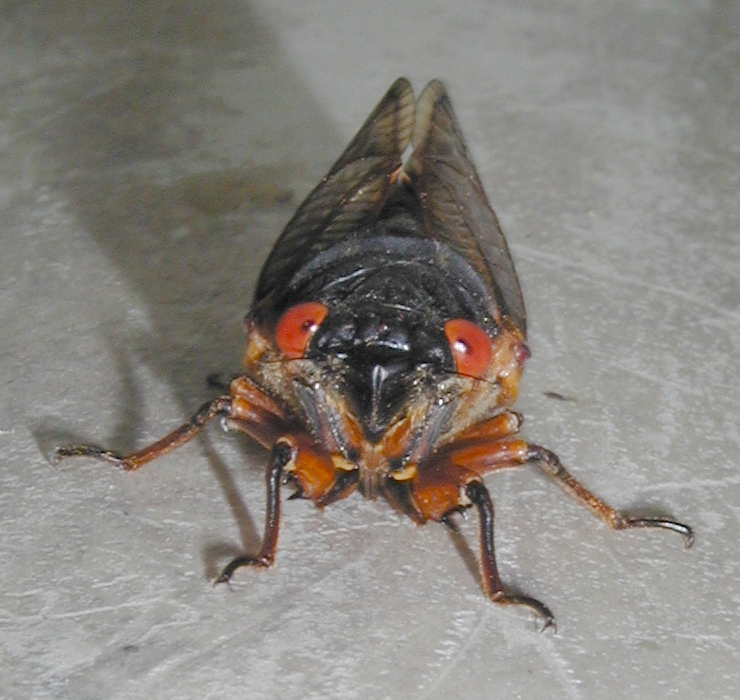 I'm not real fond of bugs. Especially big bugs that fly. Because they can potentially run into me. And crunchy bugs. Because the crunch when you kill them, if you find yourself in a situation where you HAVE TO kill one, totally grosses me out. Since cicadas are big, flying, crunchy bugs, they are not my favorite.
I haven't seen many live ones, but I suspect that's because the dogs get to them and eat them before I see them.
I have seen quite a few of these, though.
Apparently, as periodic cicadas go, there are 17-year groups and 13-year groups.
This particular group is called
The Blue Ridge Brood
. It's one of the 17-year groups.
For a complete list of broods along with dates of emergence,
CLICK HERE
.
And if you are yearning to know all there is to know about cicadas, here's the
home page for the web site housing those links
.
There's not much of interest happening around here of late. Can you tell?
Oh, and I do need to mention that it was Hubby who stumbled across the cicada info first.