I think I have recovered from our recent whirlwind tour of San Diego. It's really a nice place to visit. Our time there was far too brief.
Shannon moved to San Diego (aka SD) in June 2011. She'd been wanting to go to the West Coast for years. Initially she and her boyfriend at the time had Portland, Oregon in mind. Or perhaps Seattle. Then the economy tanked. And she broke up with her boyfriend.
She had an apartment of her own in downtown Baltimore for about a year. Jobs were hard to come by and she wasn't really happy so, having saved a bit of money over time, she decided to travel the world, solo, on a shoestring budget rather than stay in Baltimore being depressed. It was actually cheaper to do that than stay in Baltimore paying rent, utilities, car insurance, etc. She stayed on the cheap, of course, and eats like a bird. But she had a blast.
Shannon is the adventurer in our brood. She has a blog that
chronicled her journey
. There's also this map, maintained by yours truly, that shows where she's been.
All that by herself. See what I mean about being an adventurer?
She lived with us for awhile after returning to the US. But when the opportunity to move to San Diego presented itself, she decided to take the plunge. And she's been there ever since.
I just cannot bring myself to repeat everything I have said (trip details!) on my personal blog, so I'll just show y'all a few of my favorite shots, provide a link to relevant posts on that other space, and provide Flickr slideshows/links. Okay?
I actually broke Day 1 down into three segments. And so far have only done blog posts on two of them:
North Park Living
(tour of Shannon's neighborhood) and
Life's a Beach
(our visit to La Jolla). All of the pics have been uploaded to Flickr, as evidenced by the slideshow links far below.
I shared my favorite mural pic yesterday. Here are some of my other favorite images.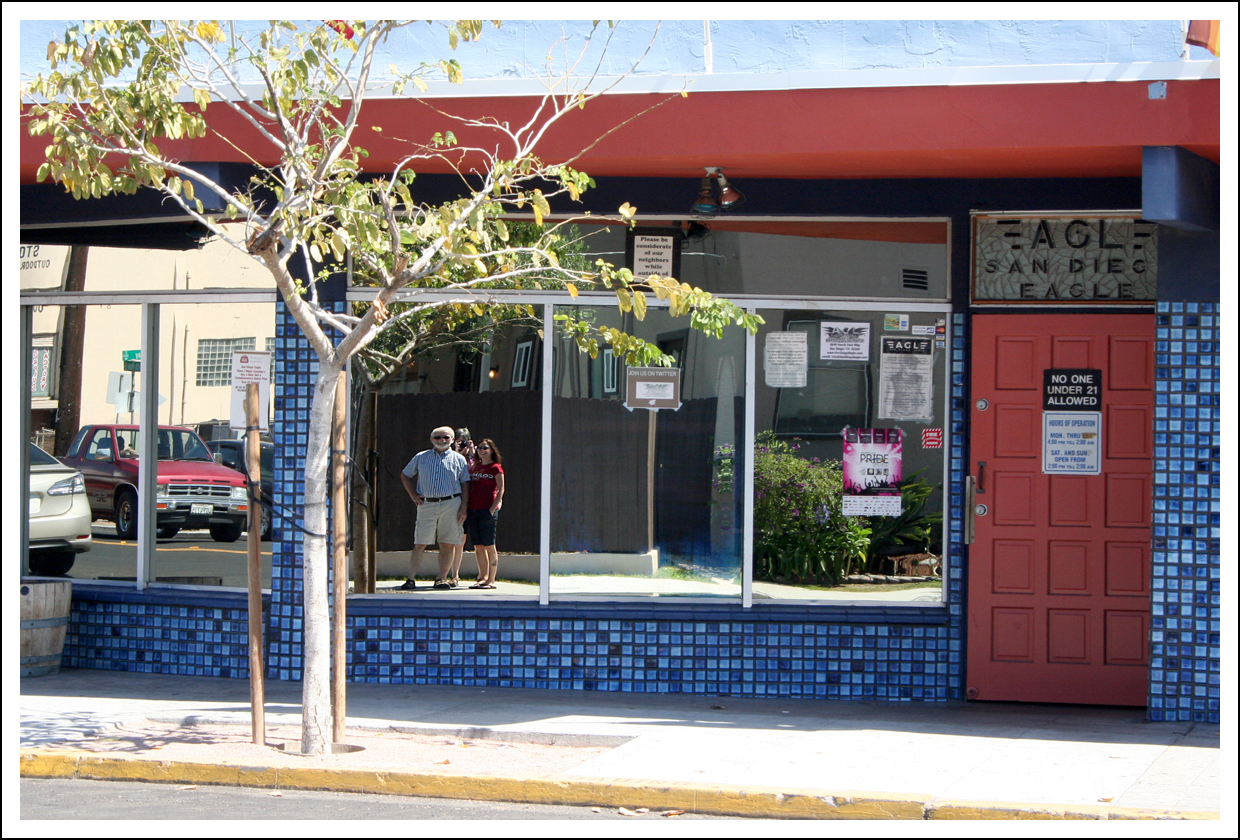 I caught a reflection out of the corner of my eye as we were walking home after breakfast. I made Hubby and Shannon stop, backtrack a couple of steps, pose, and voila. A way cool photo. I like the shot because it's colorful, reflections are fun, and the building even says San Diego. When I showed it to Shannon later, she laughed and said something to the effect of, "
You
would manage to capture this shot in the window of the Eagle, North Park's only gay bar."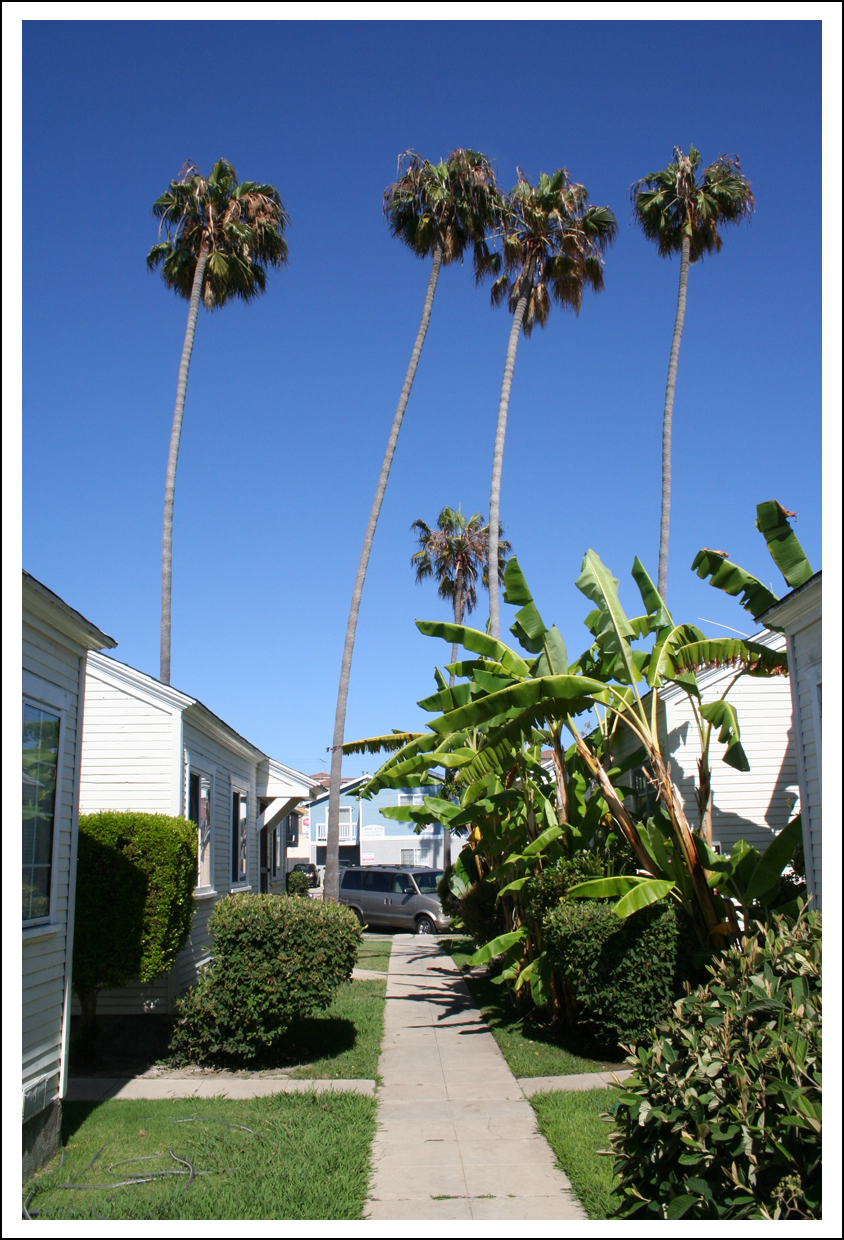 That's the view that greeted us every morning when we stepped out of Shannon's cottage.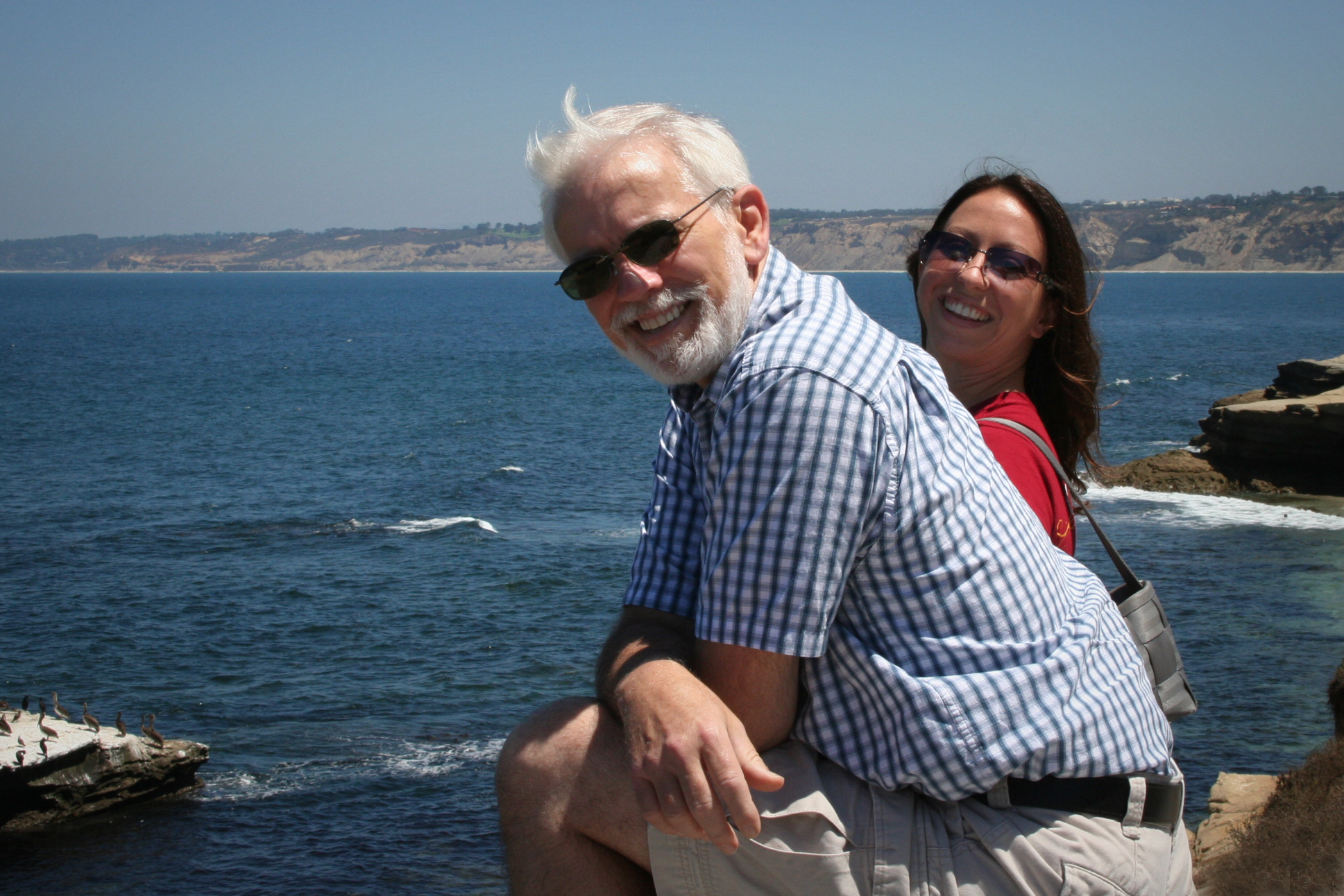 Hubby and Shannon in La Jolla
Pacific Ocean
Colorful Lifeguard Truck
Pelicans
La Jolla Cove
Funny Zebras
Me
Hubby was glad Shannon was along as she was in charge of taking pictures of me standing beside strange objects.
Which brings me to another interesting image...
After La Jolla, we stopped by Shannon's favorite beach and then headed into the city, specifically an area known as the Gaslamp Quarter. It's old (dates back to the 1860s), full of bars, restaurants, and shops, and there are gas lamps on the corners.
One of the bars was named Dick's Last Resort "Shame 'O the Gaslamp." We didn't go inside. It looked like a tourist trap, complete with a large statue of its namesake. Which presented the PERFECT opportunity for me.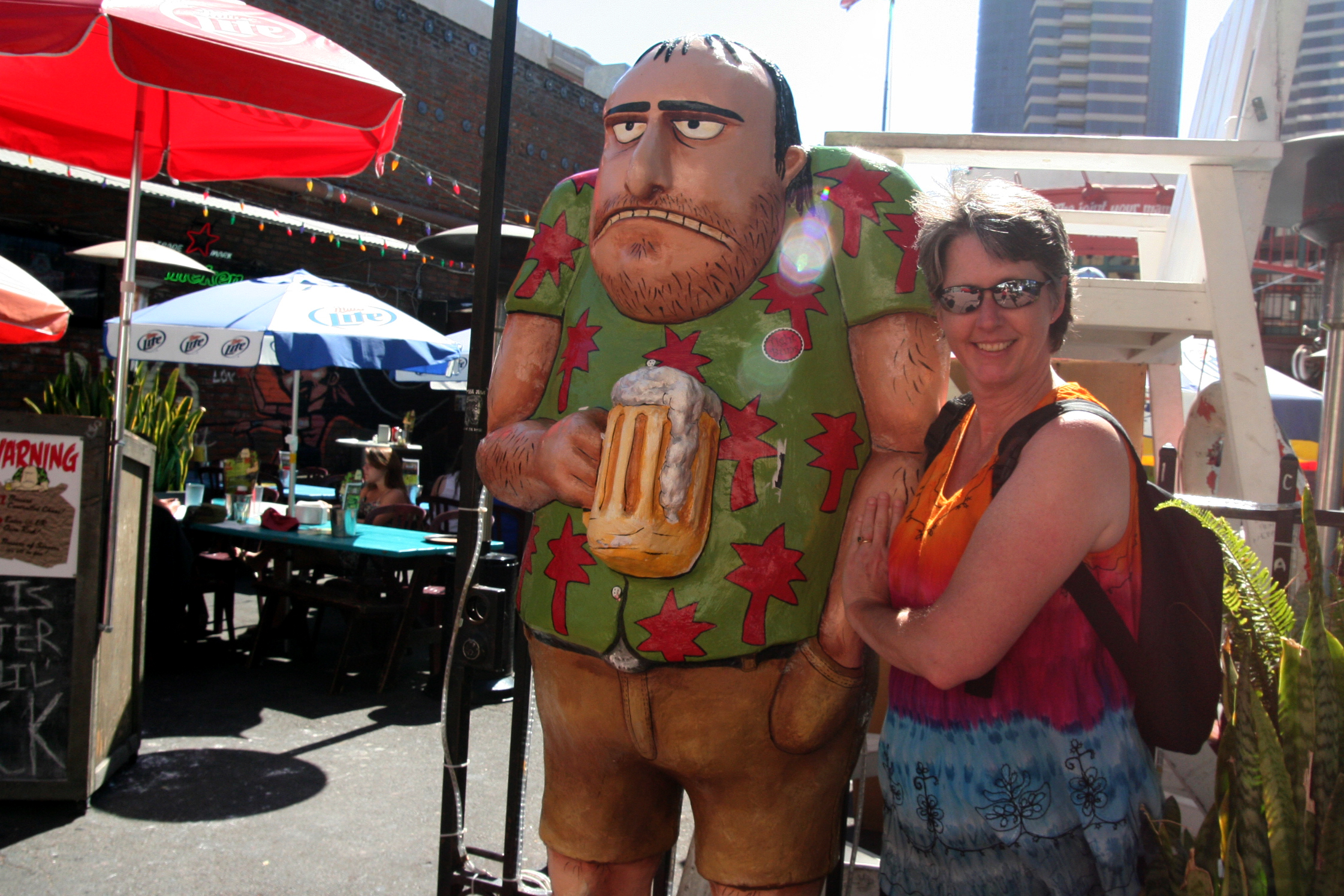 Me with a Big Dick
How many girls do
you
know who can say they had their picture taken in San Diego beside a big Dick? Huh?
None, I bet.
The slideshow/Flickr links are below. Enjoy!
North Park (Shannon's neighborhood)
La Jolla
Pacific Beach (Shannon's favorite beach)
Gaslamp Quarter (Tourist Spot)