Those of you who follow me here may have been wondering where my ABCD picture was (A Bloggers Centerline Day). Well, I posted it, but only on
MY OTHER BLOG
.
After a whirlwind tour of New York City (really only Manhattan) and technical difficulties getting the post up on the other blog, I was so pooped I didn't even think about posting it here. Which is a shame, 'cause it's a good shot. Actually, it's an okay shot BUT in light of yesterday's events (Osama bin Laden is DEAD!), it's especially sweet.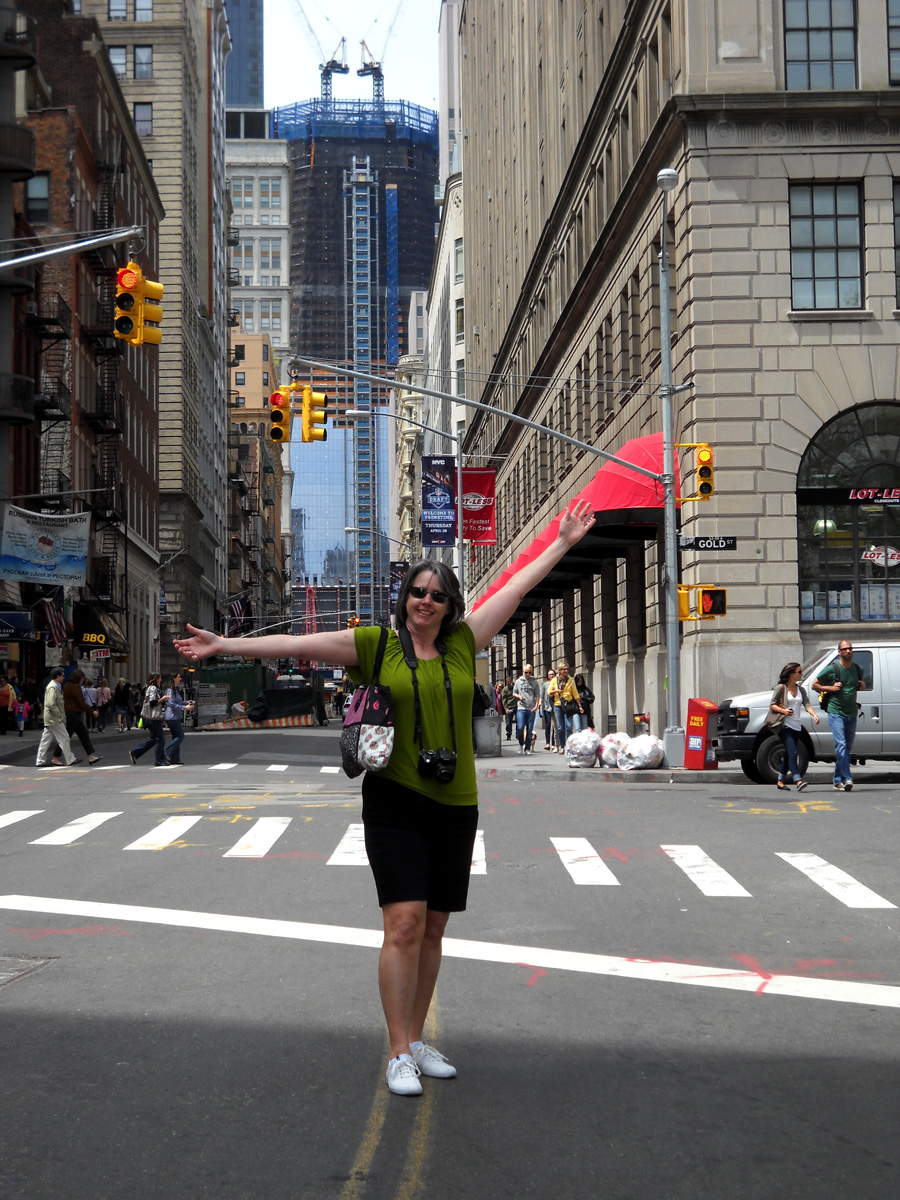 This was shot yesterday in Lower Manhattan, on the day bin Laden was finally killed. That's One World Trade Center under construction in the background. Even if I am late, I wanted to share the shot with my Appalachian Tours followers, too.
Sorry for being late here. If you were an ABCD participant, let me know.