I sure hope this is the last we'll see of Winter.
I've been holed up at our WV place since Tuesday night with some friends of mine. It's that one weekend every year when we all just get to sit around and do whatever we want. Or nothing. The point is, it's what WE want to do, not what we have to do. There's no schedule. No pressure. Just lots of time for rest, relaxation, and catching up with each other.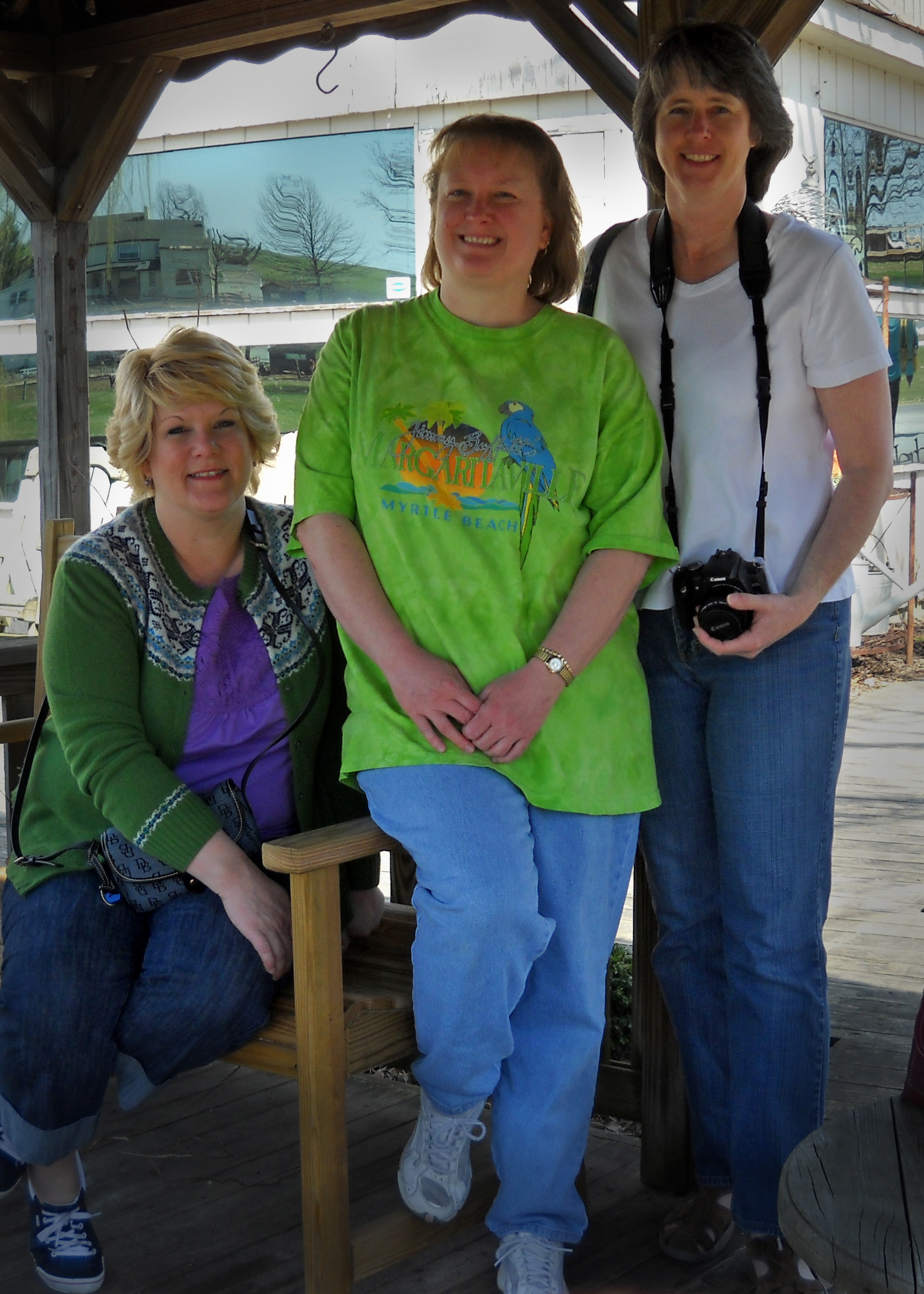 This picture is actually from last year's trip (I'm on the right). We did take some group shots this year, but I'm pretty sure they might kill me if I posted them here. They're a bit goofy. Okay, a lot goofy. So we'll stick with this nice, sedate shot from last year's getaway.
We've all known each other for over 30 years. That's a long time! And we've been doing this annual weekend thing for about 16 years.
Until this year, we'd always gone to Lancaster, Pennsylvania where we shopped far too much. This year, we all decided to tighten the purse strings a bit and head to the country.
This is the first time Carol (middle) and Tracey (left) have been here together (Carol visited a couple of years ago). Hopefully it won't be the last. We had a grand time.
We all lead pretty busy lives and don't get together nearly as much as we should. And when we do, it's very rejuvenating.
For the most part, Mother Nature cooperated. It's been cold, but otherwise nice. Until last night. We woke up to a light dusting of snow. It wasn't much. Just a dusting, literally. But I hope it's the last we see of Winter.
Here are a few images I captured over the course of this long weekend.
My dogs LOVE the WV place.
Spring is on the Way
Our World Today




Winter's Last Gasp (we hope)
New Growth
Come on Spring
While I am not looking forward to the drive home, I am looking forward to seeing my Hubby. The girlfriend getaway is always fun. But now it's time to go home and resume life where I left off.